Microsoft will offer its Azure cloud platform in third party data centers, using the Azure stack to offer the platform's public cloud features in on-premise or hosted infrastructure. The company also extended its Azure Resource Manager product to manage the new Azure Stack, and launched Operations Management Suite, which handles data center assets.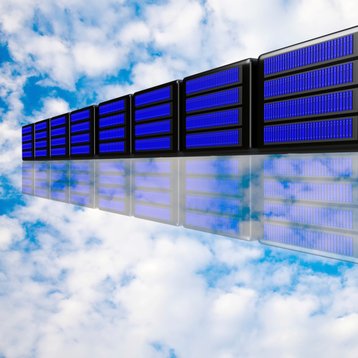 Azure Stack will provide IaaS and PaaS services into any data center environment, along with compatibility for Microsoft enterprise applications including SQL Server, SharePoint, and Exchange.
Following OpenStack's lead?
"Azure Stack takes a page from the Open Stack cloud management platform in that it provides a way to manage the provisioning and deployment of virtual servers and platform services within a data center's physical infrastructure… [it] will allow companies to provide self-service application provisioning in the same way that Microsoft currently does within the Azure public cloud while maintaining control over what can be deployed and managing integration with internal billing or charge-back systems," wrote Ars Technica in its analysis.
The new service is also integrated with Microsoft's recently released Azure Resource Manager – now in preview version – to manage application deployments using Azure Stack in combination with an on-premise or hosted data centers.
"This approach is unique in the industry and gives your developers the flexibility to create applications once and then decide where to deploy them later - all with role-based access control to meet your compliance needs," said Mike Neil, GM for Microsoft Windows Server, in a company blog.
"Azure Stack packages Microsoft's investments in automated and software-defined infrastructure from our public cloud datacenters and delivers them to you for a more flexible and secure datacenter environment….Shielded VMs and Guarded Hosts bring "zero-trust" software-defined security to your private cloud so you can securely segment organizations and workloads and centrally control and monitor access and administration rights," he added.
Neil said a preview edition of Azure Stack will be available for customers this summer.
Hybrid Operations
Microsoft has also launched its Operations Management Suite (OMS), which it says will simplify asset management regardless of where it is deployed. "That means any instance (physical, virtual or container) and any cloud, including your data center, Azure, AWS, Windows Server, Linux, VMware, and OpenStack," Neil asserted in a blog post.
According to the Windows Server GM, OMS will help customers track and manage:
Log Analytics: collect and search millions of records in seconds across thousands of machines to identify the root cause of operational issues.
Security: identify malware status and missing system updates, and collect security related events to perform forensic, audit and breach analysis.
Availability: enable application and data protection for all servers and applications, no matter where they reside with cloud-based backup and site recovery.
Automation: orchestrate complex and repetitive operations for more efficient and cost-effective hybrid cloud management.
Neil said his company plans to add capabilities to OMS "at a rapid pace." These include, over the next year, cloud-based patching, alerts, container management, and inventory.