Microsoft Azure has become a realistic competitor to Amazon Web Services (AWS) on the IaaS market as more organizations have shifted their operations to the cloud, according to a 451 research paper.
For participants using multiple cloud platforms, AWS still remained the main IaaS provider for 39 percent of respondents, but 35 percent of surveyed organizations stated that Azure was now their main cloud provider, compared to only 22 percent in 2015, according to a 451 Research survey of 700 IT decision makers. Azure's rise to success was particularly notable in European participants, where it actually beat the incumbent AWS, with 43.7 percent reporting it is their prime provider, against 32 percent who still preferred AWS. 
Azure on the rise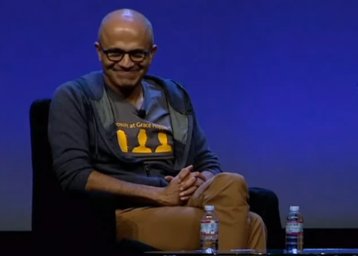 More than half (55.8 percent) of respondents reported using AWS, but contrary to precedent, Amazon's public cloud services did not receive top customer reviews on the basis of value for money, where Google's Cloud Platform came top. Nor were they found to best understand customers' businesses, ranking third behind both IBM's Softlayer and Microsoft Azure.
Microsoft Azure's success can undoubtedly be linked to its rapid physical expansion in recent years. Launched in 2010, Azure recently opened massive data centers in the UK, the Netherlands and launched two regions in Korea. It is expected to launch two new regions in the States (Texas and Arizona) and France (south and central) later this year, and has plans for another two data centers in Ireland. 
And in the context of "cloud everything" strategies adopted by organizations worldwide, AWS is thriving, despite losing market shares to Azure. 
AWS operates in 16 geographical regions, each of which comprises a number of availability zones made up of multiple data centers. The company will be launching another three regions in 2017 – in China, India and the UK – and another in Sweden in 2018.
Cloud surge
Users see the cloud as the answer to increasingly out-of-touch IT environments, according to the latest edition of 451 Group's "Voice of the Enterprise (VotE): Cloud Transformation study," which surveyed 700 organizations across a spectrum of public and private organizations worldwide, ranging from "small" to "very large".
Eight out of ten participants felt that their IT environments "require moderate or significant transformation to meet business requirements" via increased and improved use of the public cloud. However, participants also expressed a degree of doubt in cloud providers' current ability to align specific business requirements with the service they are able to provide.
To get a better idea of what clients expect from the public cloud, the study separated assessment criteria in terms of what motivates organizations in their choice of public cloud provider (the promise) and the degree of fulfillment of these expectations.
Thus, all cloud providers received high praise for their ability to ensure performance, security and technical expertise, but were felt to be lacking in their understanding of business requirements and provision of support, be that enterprise-level customer assistance, or multi and hybrid cloud support.