Microsoft Azure data centers around the world are operating with limited server capacity available to customers amid a global supply shortage.
According to a report in The Information, more than two dozen data centers are operating with limited server capacity available to customers.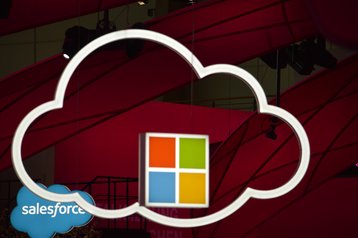 The issue is greater than what Microsoft publicly lets on, with the data centers operating in the yellow zone. The report is based on two current Microsoft managers and an engineer who works for a major customer.
One manager adds that server capacity at more than half a dozen Azure data centers is expected to remain limited until early next year. Among them are a facility in central Washington state and others in Europe and Asia.
Microsoft's struggle to fill its data centers with hardware comes after a surge in cloud demand at the outset of the Covid-19 pandemic.
"As Covid-19 impacts every aspect of our work and life, we have seen two years' worth of digital transformation in two months," CEO Satya Nadella said in April 2020.
"There is both immediate surge demand and systemic structural changes across all of our solution areas that will define the way we live and work going forward. Our diverse portfolio, durable business models and differentiated technology stack across the cloud and the Edge position us well for what's ahead."
The demand surge was met with a number of small outages of Azure services, although it is hard to ascertain whether it is directly linked to the usage spike.
Since then, the data center industry has been hit by widespread supply shortages across the spectrum, in particular semiconductors. Chip shortages are expected to continue for years, and have slowed server rollouts in data centers around the world. Among them was video game publisher Square Enix, which could not launch data centers due to server shortages, rendering the popular game Final Fantasy XIV inaccessible for many.
Update: A Microsoft spokesperson told DCD: "Across the globe, we have seen unprecedented growth in the Cloud. With this surge, coupled with macro trends impacting the whole industry, we've taken steps to address customer increases in capacity while also expediting server deployment in our data centers.
"Our priority remains ensuring business continuity for customers. In addition to managing and planning for growth, we actively load balance as needed. If it does become necessary to put capacity restrictions in place, we will first restrict trials and internal workloads to prioritize growth of existing customers."