Microsoft revenue jumped 19 percent year on year in its biggest revenue growth since 2018, as Azure, Xbox, enterprise, and more all performed strongly.
Azure revenues grew 50 percent and brought in billions in profit.
Alphabet also saw huge profits, but its cloud division is still losing an eye-watering amount of money - just less than before.
Amazon Web Services earnings coming tomorrow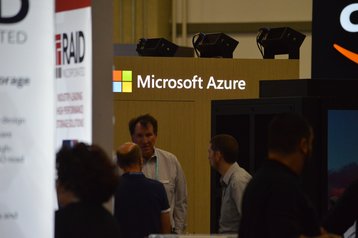 Microsoft's overall revenue for the third quarter hit $41.7 billion, with $17.7bn from commercial cloud products. While the overall cloud business grew 33 percent, and Office 365 increased 22 percent, Azure jumped 50 percent.
The company's market share of the cloud market has steadily grown, with Synergy reporting the company passed 20 percent in 2020. Rival AWS has stayed in the 32-34 percent band for four years.
Google trails at below 10 percent, a market share it has earned at the cost of billions.
In its last earnings results, the company revealed that it had lost $14.6bn over the last three years on its cloud business. This quarter, it lost another $974m - with the silver lining being the first time it lost less than a billion and had revenues of more than $4bn.
Overall, Alphabet posted revenues of $55.3 billion, alongside a record profit of $17.9bn, as its Ad business rebounded after a slight pandemic dip.