Microsoft has been granted permission to resume construction work on its Hollands Kroon data center in the Netherlands 'at its own risk.'
Hollands Kroon municipality, through the North Sea Canal Area Environment Agency (OD NZKG) has issued a 'tolerance decision' allowing Microsoft to continue work on a data center at Het Scherm in Middenmeer.
However, the authorization is granted 'in anticipation of the final permit,' reportedly expected to be granted in the short term, meaning Microsoft may start building but at 'its own risk' pending a final permit.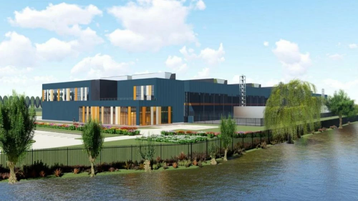 Microsoft told FD.nl that "This decision comes at a time when the demand for our cloud services in the Netherlands continues to grow."
Hollands Kroon said a tolerance decision is granted under strict conditions and only if the final environmental permit is in sight.
"Based on the submitted application and the assessment of the documents, it is plausible that the requested environmental permit for construction and the environment can be granted in the short term. In anticipation of this, Microsoft may start construction of the data center in Middenmeer at its own risk," the municipality said.
Hollands Kroon had previously granted Microsoft an environmental permit to begin construction work on a new data center, close to where the company already has an existing facility.
However, the province of Noord-Holland then ruled the municipality was not authorized to grant the permit and launched enforcement procedures against Microsoft for 'operating without a permit.'
Now, the OD NZKG environmental service, which can issue permits on behalf of the province, has subsequently examined the submitted documents and said construction can continue.
However, Dutch utility company Liander this week warned that the electricity grid in North Holland is reaching its maximum capacity in a number of places.
"Developments are currently moving so fast that Liander expects that in the short term there will be scarcity on the electricity grid in more places," the company said.
The utility said new electricity stations in the city must be built and existing stations expanded, but the work is expected to take 4 to 6 years. In the meant time it said it cannot help new large consumers of electricity who want to settle in these areas or want extra capacity.