Representatives in the state of Michigan are looking to reduce its tax exemptions available to data centers.
First reported by Law360, Michigan Democratic Representative Yousef Rabhi this month introduced two bills that would eliminate sales and use tax exemptions for data centers.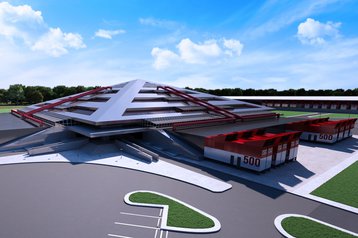 Existing Michigan regulation provides sales and use tax exemption for data centers from 2016 to 2035 for qualified data centers. The newly introduced HB 6561 would remove use tax, while HB 6559 would remove sales tax exemptions after 2021.
Both bills were introduced on December 7, have had their first reading, and have been referred to Committee on Tax Policy.
The two bills also have bipartisan support; Democrats Laurie Pohutsky, Darrin Camilleri, Abraham Aiyash, and William Sowerby are listed as co-sponsors on the bill, as are Republicans Steven Johnson, Sue Allor, and Steve Carra.
Representative Rabhi has previously spoken out against tax breaks given to Switch Inc. for its Pyramid facility in Grand Rapids. He said in 2019 at the time of a new bill passing it was "unacceptable to leave our small businesses on the curb" in favor of rich companies that could influence legislation.
"These [bills] are corporate cronyism at its finest," he said at the time.
DCD has reached out to Representative Rabhi's office for comment.