The workers union that represents Mexican telecoms firm Telmex has rejected the latest contract terms offered by the operator.
The Mexican Telephone Workers Union, known as STRM, is expected to meet today to decide the next steps it will take, says Reuters. These discussions are focused around a long-running dispute over benefits.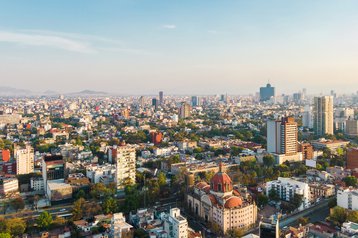 Telmex has since tabled a new offer which offers retiring workers bonuses, following weeks of negotiations between both parties.
The operator has proposed that new hires who join the telco after October 1 receive, upon retirement, an annual December bonus equivalent to 10 days of pay, plus a 10-day bonus in August. It is not known whether this August bonus will be paid annually.
Telmex also stated that new hires will get a pension that is worth 100 percent of their final net pay, dependent on their job position, becoming eligible after 35 years of work and once they turn 65.
Workers for the operator, which is controlled by telco tycoon Carlos Slim's family, went on a two-day strike in July over the dispute. It was the first time in four decades that the STRM has taken industrial action, after talks over pay, unfilled job listings, and benefits for new hires broke down.
Industrial action in the telecoms world isn't unique to Telmex, with BT and Openreach workers striking over pay disputes in the UK throughout the summer.
October will see BT face its third round of strikes by employees at the telco since July, with 40,000 BT Group workers, including subsidiary Openreach, taking to the picket lines. This time they will be joined by 400 workers that are employed as 999 emergency call handlers.
The Communications Workers Union has confirmed that these further strikes are planned for October 6, 10, 20, and 24.
Before this summer BT workers hadn't been on strike since the company became privatized in the 1980s before staff voted to take strike action this summer.
More in Workforce & Skills