Meta has paused another data center development, this time in Idaho, Kuna.
As DCD exclusively reported earlier this month, the company has ripped up its data center plans and is pausing projects around the world as it redesigns them for AI workloads.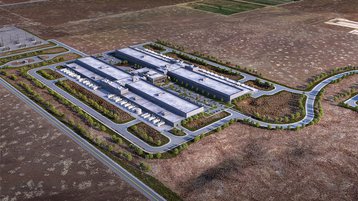 It first canceled its Danish data center expansion outright, before pausing projects in Texas and Alabama.
In this case, it is pausing an $800 million development in Kuna which it only announced in February, and began work on just in September.
"In order to best serve our needs for the future, we have decided to change the design of our data center in Kuna which may result in a temporary construction slowdown while we update our plans," a Meta spokesperson said.
"We remain committed to this community, our local stakeholders, and our supply chain partners. We will work closely with our stakeholders to transition this project design as efficiently as possible."
The Idaho Press first reported on the Idaho pause.