Meta has killed off its Connectivity unit.
First reported by LightReading, the social media giant has shut down Facebook Connectivity after nearly a decade of operations.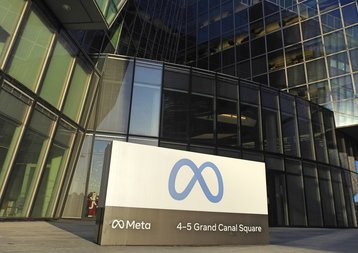 Meta, formerly Facebook, confirmed to Light Reading it would fold what is now called Meta Connectivity into two other groups within the company: "Infrastructure" and "Central Products."
Founded in 2013 with the goal of connecting more people to the Internet – and ultimately Meta-owned products – initiatives under the Connectivity umbrella focused on improving Wi-Fi, optimizing radio access networks and telco network performance, Edge, and its subsea & terrestrial fiber projects.
Some of its more notable projects include the long-abandoned Aquila high altitude drone project, the Terragraph wireless radio unit, Project ARIES base station, the Evenstar program to promote Open RAN technologies, SuperCell WAN technology, a robot able to lay fiber across power lines, and an Internet-providing helicopter drone, as well the satellite initiative that was sold to Amazon last year.
In October 2021, Meta said its Internet service provided connectivity to more than 300 million users.
When the Connectivity unit was exactly shut down is unclear, but LR connects the move to the company's large-scale lay-offs reported on in November.
Dan Rabinovitsj, the head of Meta Connectivity, is currently still with the company and may shift into another role.
The action will not affect Meta's participation in the Telecom Infra Project (TIP), which it helped to found in 2016, the company said.