A new supercomputer is to be inaugurated in Luxembourg today.
First announced in September, the €30 million ($36m) MeluXina supercomputer will capable of executing more than 10 petaflops. The new system will be hosted in LuxConnect's data centers in Bissen.
EuroHPC expands footprint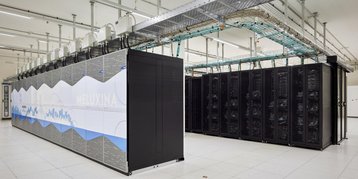 The new system is being delivered by Atos, and will be run and managed by LuxConnect subsidiary LuxProvide. MeluXina is co-financed by the European High Performance Computing Joint Undertaking and The Grand Duchy of Luxembourg, and will be interconnected to the other existing EuroHPC supercomputers.
The EuroHPC JU is an EU initiative designed to pool resources in order to buy and deploy supercomputers and make them available to European researchers and academics. Systems have been deployed in Bulgaria and Slovenia, while others are due in Portugal, Finland, Spain, and elsewhere over the next year.