Brazilian telecom operator Megatelecom is planning to deploy dozens of Edge data centers across the country and expand its fiber backbone.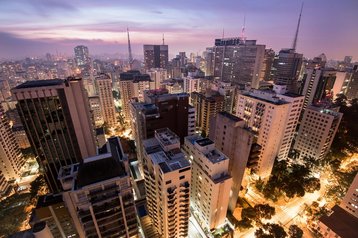 The company will follow a process of expanding fiber, then establishing a data center at the site. Megatelecom intends to repeat this until the company has "dozens of data centers" in different states and a fiber network connecting the region by 2028.
"Our strategy is to deploy 'PoPs' [points of presence] in our network, deploying new data centers through that. We don't have a specific number, but the expectation is to reach a few dozen data centers in different parts of the country within five years," CEO Carlos Eduardo Sedeh told BNamericas.
The data centers will be Edge facilities, each providing between 60 to 100 racks. The company currently operates three data centers in Brazil: Ribeirão Preto and São José do Rio Preto in São Paulo state, and Goiânia in Goiás state. These data centers primarily serve the agribusiness industry.
To develop the Edge-fiber-network, Megatelecom is partnering with Union Sistemas e Energia.
The company's current fiber backbone spans 12,000-13,000km, mainly in Sao Paulo, but also in the Goias state. The states are not currently interconnected.
The first Edge data center under development will be located in Minas Gerais (which lies between Sao Paulo and Goias), and will then progress northward throughout the country. The company is also developing a data center in Brasilia before progressing southward and eastward.
The company's main goal is to bring data centers closer to businesses and users, and away from the country's current data center hub in Santana do Parnaiba.
Megatelecom serves B2Bs, providing connectivity and data transport services to enterprises and Internet service providers. The company does this out of its current data centers, and PoPs which are hosted in around 40 third-party data centers including those run by Equinix, Ascenty, and Scala.
Also in Brazil, operations have commenced at Scala's 7.2MW Rio de Janeiro data center, and at the Intelligence Agency's Zeittec-built facility.
Earlier this year, Actis acquired 11 data centers from Nabiaz, some of which lie in Brazil, and Cirion announced its intention to build a new data center in the country.