Malcel Plc has outlined plans to deploy 5G services to suburban cities, fresh off the company receiving operating licenses.
The Malawi operator recently became the country's third mobile network operator, after being granted an operating license by the Malawi Communications Regulatory Authority (MACRA) a few weeks ago.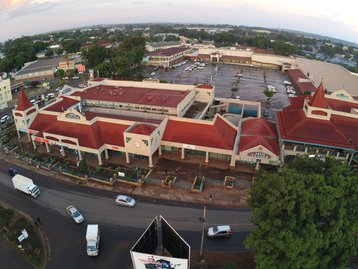 Malcel, founded by experienced telecoms figure Bonface Ndawala, plans to deploy its network in Q4 this year, with plans for the first phone call to be made on the network in Q4 2023. The operator is part-owned by Bedrock Holdings, which owns a 30 percent stake, and Danish MVNO Eferio Communications, which owns a 60 percent stake, with the remaining 10 percent set to be owned by other local or foreign stakeholders.
And the company has further outlined its hopes to establish a competitive footprint in Malawi, targeting 1,300 sites within the next five years.
This rollout includes 5G and 4G LTE services, according to Nyasa Times, who spoke to Ndawala.
"We will deploy 5G in cities and 4G LTE in suburban areas. We intend to roll out 1,300 sites in five years." Earlier this year the company pledged to invest at least $280 million into its operations during this five-year period.
Ndawala also claims that Malawi has the potential for significant growth within its telecom industry, noting that mobile penetration is at less than 50 percent currently.
Ndawala, who is also CEO at Malcel, boasts over 20 years of experience within the telecoms industry and has notably worked for Zain, Cell C, Malswitch (now Nitel), Globacom, and Seamless Distribution Systems AB, in various roles spanning numerous African countries.
The other two mobile operators in Malawi are Airtel Malawi Limited and Telekom Networks Malawi Limited (TNM).