Nigerian data center and connectivity provider MainOne is putting its expansion plans into practice, having received an operational license for the Republic of Côte d'Ivoire, also known as the Ivory Coast.
Endowed with the formal authorization to build infrastructure and operate in the West African state, the company plans to land the MainOne Cable - a submarine communications cable which runs from Portugal to Nigeria, with an additional landing point in Ghana - and install transmission equipment throughout the country, totaling a $20m investment in the country.
Connecting West Africa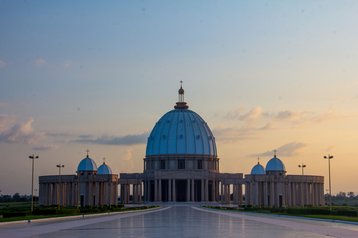 Having launched in Nigeria in 2005, the company has pursued an aggressive expansion plan, and now operates in Burkina Faso, Togo, Cameroun, Benin, Niger, Senegal and Chad, and eventually plans to further grow its connectivity services across West Africa.
Its data center, codenamed MDXi, is the largest Tier III data center in the region, and is currently undergoing a $6.58m expansion. 
MainOne broke from decades of tradition by becoming the first native African company to lay an international communications cable.
The $240m transatlantic system came online in 2010, bringing open-access broadband capacity to West African countries for the first time.
In addition to the Côte d'Ivoire landing, the company hopes to line the West Coast of Africa, eventually touching down in Morocco, the Canary Islands, Senegal, Nigeria, Gabon, the Democratic Republic of Congo, Angola, Namibia, and South Africa.
Côte d'Ivoire's Minister Bruno Koné, who awarded MainOne's license, said: "We have just taken an important step through this authorization for the improvement of the telecommunication infrastructure of our country, specifically the improvement of international connectivity. [The] MainOne cable will have an impact on price and quality and will strengthen the security of our infrastructure."
It is hoped that MainOne's entry into the country will encourage competitiveness among connectivity service providers and that improvements will trickle down to benefit ISPs, Telcos, local businesses, and end users.
Funke Opeke, the company's CEO and founder stated that the "Côte d'Ivoire is the largest economy in the West African Economic and Monetary Union (WAEMU) and a very important hub for business and transport in West Africa. The dynamism of the national economy and accelerated development of the digital economy in Côte d'Ivoire as well as its regional leadership makes it a natural hub for the West African region and guided MainOne's decision to invest in Côte d'Ivoire."
Opeke added that "by investing and encouraging the business ecosystem within West Africa, we hope to bring meaningful technology solutions to businesses, to enable them in their quest for improved productivity and efficiency through dedicated and reliable connectivity services. We are prepared to collaborate with incumbent operators towards enhancing regional integration and global access."