West African telecommunications provider MainOne has had its data center in Lekki, Nigeria, certified to PCI DSS and ISO 27001 standards – making it the first facility in Nigeria to obtain both data security badges.
"We have continued to see an increase in the number of payment card operators, and many of these are our customers. Our ability to ensure security of their customer data is attested to by these certifications and ensures we provide an equivalent level of security as the best in-house bank data centers," said Funke Opeke, CEO of MainOne.
Security for business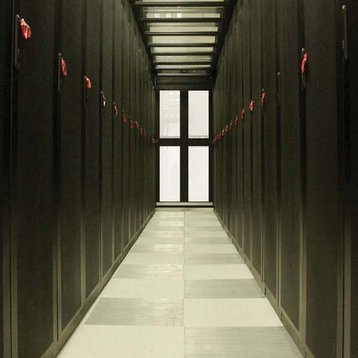 MainOne is owned by Main Street Technologies. It was established in 2010 to manage the building and operation of the privately funded Main One Cable System, stretching from Portugal to South Africa. Using the open access fiber backbone, the company soon diversified into colocation, managed hosting and cloud services.
The US$40 million facility in Lekki is the largest Tier III Design certified data center in West Africa. It was opened in January 2015 by MainOne subsidiary MDX-i.
The site is located 4km away from the shoreline adjacent to MainOne cable landing station, and about 30 km from Central Lagos. It offers 1,500 square meters of white space – enough to host 600 racks.
A recent audit by Digital Jewels Limited confirmed that the Lekki data center conforms to the PCI DSS (Payment Card Industry Data Security Standard) - a security standard for organizations that handle branded credit cards from providers like Visa, MasterCard and American Express.
"This is a significant step for the online payment industry in Nigeria, and we look forward to working with MainOne in achieving other certification milestones," said Adedoyin Odunfa, CEO of Digital Jewels.
ISO 27001:2013 is an overall information security standard that looks at things like access controls, physical security, communications security, policies and response to incidents. This audit was carried out by the British Standards Institution.
Banking fraud and other types of cybercrime are a serious problem in Nigeria. The country even lended its name to the 'Nigerian scam' - a type of advance fee fraud that uses spam emails to offer victims a share in a large sum of money on the condition the victims helps them transfer it out of their country. Its perpetrators are known locally as the 'Yahoo-Yahoo Boys'.