Macquarie Cloud Services and Virtual IT Group (VITG) are providing a sovereign cloud service for the latter's healthcare clients.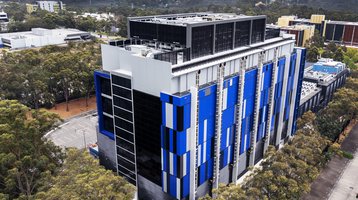 VITG, based in Illawarra, New South Wales, is a major service provider for the healthcare industry in Australia.
With the Australian Digital Health Agency recommending that healthcare providers keep data in Australia, VITG is using Macquarie's private cloud offering which has been certified "strategic" by the Government's Hosting Certification Framework.
Macquarie has developed a "customized" private cloud for VITG on its Launch platform, using Dell Technologies hardware. The company has also migrated a significant amount of VITG's data from its self-managed data center to the Macquarie facilities.
Macquarie will provide 24/7/365 support and monitoring. The solution has been described by Mark Farrell, head of security and compliance at VITG as ideal for "larger providers such as private hospitals," but can also provide for smaller GPs, physiotherapists, and others.
"Major private or public cloud deployments are often cost prohibitive and out of reach for smaller healthcare providers," said Farrell. "But they're bound by the same data protection requirements, so they need [a] secure cloud. VITG and Macquarie Cloud Services make those services commercially viable, scalable, and secure, and we've had multiple requests to stand up more capacity which the team can instantly provide."
Jonathon Stadd, recently promoted to lead Macquarie's private cloud business, said: "Partnerships with companies such as VITG are essential to the market right now, particularly in a healthcare setting where data is sensitive and must be safeguarded.
"VITG also embodies the same customer service ethos and ability to serve underserved and overcharged customers which is so important to our business. Together, we're providing high-quality services while addressing the evolving security and compliance requirements of Australia's healthcare industry."
Australia's Horizon Power is also a private cloud customer of Macquarie, having moved workloads to Macquarie's cloud in March 2023.
The Macquarie Group operates data center campuses in Sydney and Canberra. In August, the company announced plans to increase capacity at its upcoming Sydney data center - IC3 - from 32MW to 45MW.