Lumen Technologies has won a $223 million contract from the US Defense Information Systems Agency (DISA) to provide secure, mission-critical communications services to the US Department of Defense (DoD).
The contract will see Lumen supply the DISA with modern hybrid-cloud voice and audio-conferencing services that support the DoD both in the US and abroad.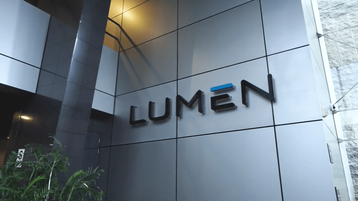 According to Lumen, the $223 million task order runs for one year, with three additional one-year options and a potential six-month extension available.
The contract was awarded to Lumen through the General Services Administration's 15-year, $50 billion Enterprise Infrastructure Solutions (EIS) program.
Lumen is working with strategic subcontractor Tyto Government Solutions, Inc, to fulfill the order's technical requirements by delivering phone and conferencing services from cloud data centers that meet DoD Impact Level 5 (IL5) security standards.
"The U.S. Department of Defense has a far-reaching mission to provide military forces to deter war and ensure our nation's security. DoD selected Lumen to deliver voice communications services that will help it carry out its important mission using today's technologies," said Zain Ahmed, senior vice president, Lumen public sector.
"DoD is modernizing its network and leveraging cloud-based technologies like the new voice system enabled by Lumen that securely connects our troops with modern communications tools wherever they are."
These new voice services are expected to support DoD's transition to a next-generation 911 (NG911) system at military bases that can precisely pinpoint a caller's location to first responders.
This effectively means that delivery of emergency calls can be improved, says Lumen, which also lays the foundation for the delivery of pictures and videos in the future.
Lumen confirmed it's also supplying unified communications services via an integrated phone system that runs over the company's fiber network.