Lumen Technologies has agreed to pay $275,000 to resolve a Civil Contempt Claim by the Department of Justice over its 2016 acquisition of Level 3 Communications Inc.
Lumen, then known as CenturyLink, was accused by the Justice Department over violations of terms designed to preserve competition following the acquisition by attempting to contact former customers it had divested.
"CenturyLink is a repeat offender," said Acting Assistant Attorney General Richard A. Powers of the Justice Department's Antitrust Division. "The request for a finding of civil contempt is appropriate because the company violated its amended obligations immediately after the court-imposed them. When companies fail to comply with court-ordered obligations, the Antitrust Division will take action to enforce them."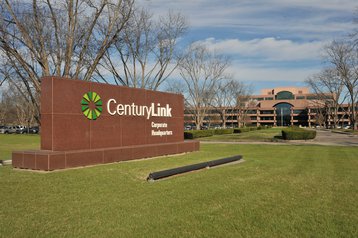 CenturyLink acquired Level 3 in 2016 for $34 billion. As part of its original authorization of the Level 3 acquisition, the US Government required the divestiture of Level 3's local fiber-optic networks in the three Metropolitan areas and a release of Level 3 customers in those areas from their contractual obligations, as well as the divestiture of certain intercity dark fiber facilities.
In August 2020 the company paid $250,000 to the DoJ following attempts to contact former Level 3 customers despite being barred from doing so.
Amongst the Judgment was a two-year extension of the ban on CenturyLink initiating contact with former customers in the Boise-Nampa, Idaho, area that had been divested as part of the original acquisition.
In the new Civil Contempt Claim, CenturyLink reportedly violated the non-solicitation provision by sending more than 100 marketing emails to Boise-area customers who had switched their business away from CenturyLink.
The $275,000 payment to the United States includes reimbursement to the government for the cost of its investigation into CenturyLink's alleged violations.
A Lumen spokesperson told ZDNet: "While we disagree with the Government's characterization of the alleged violations, we were pleased with the cooperative partnership of the Department of Justice in reaching a resolution that was in the best interest of all parties."