Plans for a new 84,000 sq ft data center in London's Docklands are moving forward with news that financing to purchase the land has been secured, Property Week reports.
Financial products and services firm Investec has provided developers Meadow Partners with a £32.8 million ($43.11 million) loan for the purchase of a site at Glengall Bridge and for development of a data center there.
The former Telecity Group office at Bellerive House in Poplar, London, forms part of the estate that will be developed as part of the plans.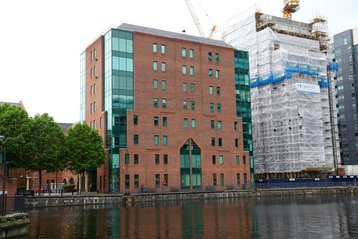 Nimble lending
Meadow Partners has bought three properties at the site, where the vacant 31,499 sq ft Innovation House will be stripped and converted into a data center.
A 21,734 sq ft data center already exists at the site and will remain, while the 41,000 sq ft Bellerive House is a partially let office building. After refurbishment by Meadow Partners, it will retain its function.
Mark Bladon, property lender at Investec, said: "Following the recent EU referendum, we are encouraged by the ongoing appetite for real estate activity and the opportunity this presents to nimble lenders like ourselves."
Fair competition
Bellerive House has in the past served as the registered office of Telecity Group Ltd, according to Companies House.
Telecity was acquired by US data center operator Equinix in January 2016. As part of the deal Equinix was ordered to sell some of its estate by the European Commission, in accordance with the EU's fair competition rules.
The building adjoining Bellerive House, Bonnington House, was among the eight former Telecity data centers sold by Equinix, a transaction announced in July.