Cornwall-based Internet provider Wildanet has been awarded £36 million ($44m) in funding to deliver lightning-fast broadband to parts of the county.
The investment will see Wildanet connect almost 20,000 homes and businesses in South West and Mid Cornwall, UK.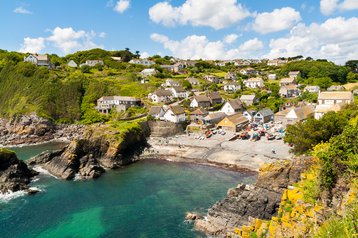 In total, two contracts have been awarded to Liskeard-based Wildanet as part of the UK government's nationwide £5 billion ($6.2bn) Project Gigabit to supply hard-to-reach areas with better broadband.
Project Gigabit aims to deliver broadband speeds of up to 10Gbps, and is Britain's biggest broadband rollout in history. Work is reportedly already underway to survey rural homes and businesses from Newquay to Fowey.
The investment is also set to create new jobs, with Wildanet hopeful it will create an additional 200 jobs in the area, on top of the 150 already employed by the company. These jobs will include a range of roles across the build operation - including network design, surveying, and partner management - plus engineering and head office roles.
Wildanet has already invested heavily in the rollout of its broadband network across Cornwall and Devon, with over £50 million ($62m) invested in recent years.
"The funding from the government will help to breathe new life into Cornwall's rural communities and give people access to the opportunities that gigabit broadband provides," said Wildanet Chief Executive Officer Helen Wylde.
"It will also send out a positive signal to remote communities across the country who, to date, do not have the broadband connectivity to benefit from the digital age that many of us now take for granted in our daily lives."
The locations within Cornwall that are set to receive the broadband upgrade include; The Lizard, Hayle, Praze-an-Beeble, Portloe, Fowey, Tintagel, Penwith, Otterham, Tredavoe, Mullion, Gweek, Praze-an-Beeble, Sennen Cove, Lelant, Angarrack, Trethosa, St Mawgan, Constantine, Bodmin, and Luxulyan.
The UK government has outlined bold plans in recent times to drive its digital economy, including its ambitions to push its Open RAN 5G vision.
Meanwhile, the DCMS also outlined plans to invest £250 million ($306m) to put the UK at the forefront of 5G innovation last year, plus £110m ($135m) to ramp up research in 5G and 6G development.