Linxdatacenter is to build a new data center in Moscow, Russia.
The Russian firm this week said it has purchased a site at Serebryakova 8 in Moscow with a total area of 26,000 sqm (280,000 sq ft). The new facility will accommodate at least 4,000 racks and reach up to 50MW at full build-out.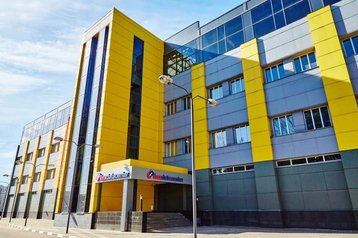 The facility is expected to come online in early 2024; the company and its investors plan to spend around $200 million on the project.
"The site we found for the construction of our new data center is an optimal match for a whole range of our requirements. Its total area will allow us to plan future expansion, and its location ensures superior network connectivity owing to the proximity of our current data center at 8 Marta Street," said Olga Sokolova, general director of Linxdatacenter.
Linxdatacenter was founded in 2003 as one of the first commercial data centers in Russia. The company currently operates two data centers in Moscow and St. Petersburg with a total area of 13,400 sqm (144,200 sq ft); 9,000 sqm in St. Petersburg and 4,400 sqm in Moscow.
Russia's sovereign wealth fund the Russian Direct Investment Fund (RDIF), Russian telco ER-Telecom Holding, and Talos Fund I LP acquired a 100 percent stake in Svyaz VSD LLC, the Russian subsidiary of the Netherlands-based Linx Telecommunications Holding BV in April 2021.
The companies said Linxdatacenter's Moscow expansion is the beginning of an "ambitious investment strategy" which will see $500 million invested to further expand its presence in Moscow and Saint Petersburg, as well as the development of new sites in other Russian regions.
"This project takes into account specific characteristics of the Russian market and will strengthen our presence in Moscow, which is currently the key region from the perspective of customer demand," said Andrey Kuzyaev, president of JSC ER-Telecom Holding.
Kirill Dmitriev, CEO of the Russian Direct Investment Fund (RDIF), added: "Investment in construction of the largest facility of Linxdatacenter in Moscow for the future development of the leading cloud service in Russia is part of the strategy of the Russian Direct Investment Fund. The new facility will support the business growth of Russian digital services and the IT sector in general, and its capacities will be in high demand among the leading international companies."
More in Construction & Site Selection