American cloud provider Linode has launched operations in Frankfurt, offering Infrastructure-as-a-Service from a data center run by TelecityGroup. This is its second point of presence in Europe.
The company came to Germany as it aims to expand in the region while complying with what's regarded as the set of strictest data protection regulations in the European Union - the Bundesdatenschutzgesetz.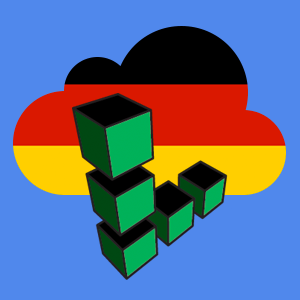 Linodes in Deutschland
Linode is a cloud pioneer, having offered Linux virtual servers since 2003. Its cloud hosting and backup services are available from eight data centers worldwide.
The company opened its first European point of presence in London in 2009. Earlier this year, it set up shop in Singapore with Asian data center operator Pacnet. The facility in Tokyo is currently running at full capacity, and it has been suggested Japan is the target of the next expansion.
The new data center in Frankfurt offers a full range of performance oriented features, with native SSD storage, support for DDR4 RAM, top-of-the-line Intel E5-2680v3 CPUs and 40 GbE connectivity to each hypervisor host.
Hypervisor support is limited to KVM - Linode kicked off its transition from Xen in June, claiming that KVM offered more performance while requiring less overhead.
Frankfurt is a popular location for foreign cloud providers that want to establish themselves in Europe. It is the home of Deutche Borse and the financial heart of the country. The city offers great connectivity, and one of the largest colocation markets in Europe.
"Frankfurt is an important financial and Internet hub for Europe, with a third of Europe's Internet traffic going through it. Frankfurt is home to DE-CIX, the largest Internet exchange in the world in terms of traffic. DE-CIX will no doubt provide abundant peering access opportunities for us, over time," said Chrictopher Aker, founder and CEO of Linode.
According to a report from DCD Intelligence published earlier this year, hard-hitting regulation has helped build trust in German service providers and strengthened the local data center market - but it has also prevented the emergence of large local cloud-based businesses.