Planning permission has been granted for Nautilus' floating data center in Ireland.
Limerick council approved the scheme, despite complaints from local businesses that worried the size of the barge-based facility would limit the growth of the docks.
Wave hello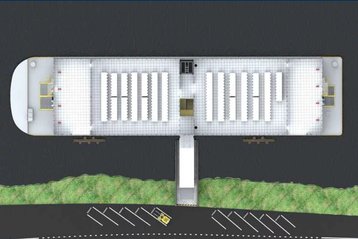 "It shows how innovative we are in Limerick in terms of our approach," Metropolitan mayor Daniel Butler told the Limerick Leader. "I do have some concerns though, because at the moment, with Brexit, most ports are being strengthened with enhanced services. This plan will actually reduce the services coming out of port in Limerick. It will take away at least two berths, and will restrict the ability to get people in and out."
With permission granted, the €35m (US$40m) project is expected to lead to 24 permanent positions, as well as 100 roles during construction, with a 2020 launch - unless objectors manage to find a way to scupper the data center.
Should it be launched, it will be Nautilus' first successful deployment since it tested its waterborne data center concept back in 2015 in the San Francisco Bay area.
The new facility plans to comprise four data halls across two floors above deck, with cooling and power systems below - with cooling coming from water pumped in from the surrounding waterway, the River Shannon.
Back in 2009 Google patented a similar approach, that could also use wave, motion or tidal energy for power, but never appears to have taken the concept further.
Elsewhere, others are looking at different ways to benefit from the cold seas: Microsoft's Project Natick is testing putting data centers on the sea floor - most recently deploying a 12-rack cylinder off of the coast of the Orkney Islands, Scotland.