Content Delivery Network (CDN) company Limelight is to acquire Yahoo's EdgeCast CDN service and rebrand the combined company as Edgio.
Limelight Networks, Inc. announced this week that it has entered into a definitive agreement to acquire Edgecast, Inc. from Yahoo & Apollo Global Management in an all-stock transaction that values Edgecast at approximately $300 million.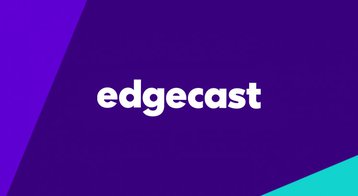 Limelight will rebrand as Edgio, with the combined company continuing to operate as Edgio following close in the second half of 2022.
Edgecast offers Edge Computing, CDN, and streaming delivery services, as well as a Functions-as-a-Service (FaaS, also known as serverless computing) offering called Functions@Edge. The companies said the combined entity will have a global network capacity of more than 200Tbps and more than 300 PoPs; the two companies generated $502 million in revenue in 2021.
"By uniting Limelight and Edgecast, we are building a powerful application, content, and video edge enabled solutions company that delivers improved customer performance, productivity, and security for the outcome buyer," said Bob Lyons, CEO of Limelight. "Together we have a strong value proposition to serve the fast-growing, yet fragmented Edge solutions market, and our combined capabilities will accelerate our ability to capture more share of this high growth $40 billion total TAM.
Jim Lanzone, CEO of Yahoo, added: "By spinning off Edgecast to merge with Limelight, the new company will immediately become the leader in the massive and growing edge solutions market. I am confident in the value and strength of this combined company, and the growth it will drive for Yahoo, Edgio, and Apollo."
As part of the deal, Yahoo will receive approximately 72.2 million shares of Limelight common stock, subject to customary closing adjustments, and will own approximately 31.9 percent of the combined company at closing. Lyons will continue to lead Edgio as CEO after the combination, and its Board of Directors, which will expand to nine members post-closing, will include three new members appointed by the Apollo Funds.
The original EdgeCast Networks Inc was founded in 2006 and received funding from the venture arm of The Walt Disney Company, Steamboat Ventures, before being acquired by Verizon in 2013.
Between 2013 and 2016, EdgeCast was a subsidiary of Verizon Communications as part of the Verizon Digital Media Services group. Verizon acquired Yahoo! In 2017 and merged it with its Verizon Digital Media Services business (including the CDN service) to form Oath Inc and later Verizon Media. Funds managed by Apollo Global Management Inc. acquired Verizon Media in early 2021 and brought back the EdgeCast and Yahoo names.
Goldman Sachs & Co. LLC is serving as financial advisor to Limelight, and Goodwin Procter LLP is serving as legal counsel. Evercore and RBC Capital Markets, LLC are serving as financial advisors to Edgecast and the Apollo Funds, and Paul, Weiss, Rifkind, Wharton & Garrison LLP is serving as legal counsel.
Limelight has not traditionally been very active in the acquisition space. September 2021 saw the company acquire Edge cloud services provider Layer0/Moov Corporation, but its last publicly-announced acquisitions before that were the purchases of both AcceoloWeb and Clickability a week apart in May 2011.
Yahoo noted the combined companies expect to make $30-35 million in savings from reduced colocation and Internet peering expenses.
"Ever-increasing consumer demand for faster performance, enhanced security and higher-quality digital content has fundamentally changed how and where companies deliver value online to end-users," said Apollo Partner Reed Rayman, who will join the combined company's Board of Directors. "As the market continues to rapidly evolve and expand, the combination of Limelight and Edgecast will have greater strength and scale to capitalize on these trends and better serve its clients. We believe this is a transformative transaction and are thrilled to back this management team as shareholders and board members to support Edgio in its exciting next phase."
Last month saw rival CDN firm Akamai enter the cloud business and spend $900 million to acquire Linode.
Cloudflare has also begun to dip its toes into the cloud space, with a closed beta trial of R2 Object Storage service - a competitor to Amazon Web Services' S3 - winning over nine thousand customers. The company also offers a 'serverless' functions service known as Edge Workers that is akin to AWS' Lambda offering. In recent months it has acquired Zaraz to boost web loading speeds, cloud access security broker (CASB) Vectrix, and email security firm Area 1 Security.