Liberty Global and Telefónica are reportedly planning to sell a 25 percent stake in UK tower company Cornerstone Telecommunications Infrastructure Limited (CTIL).
The duo are inviting bids, with JPMorgan Chase & Co and Goldman Sachs called upon to sort out the paperwork, Reuters reports.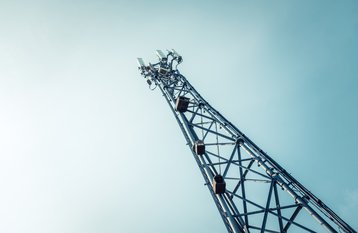 The two companies own a combined 50 percent stake in the business through their joint Virgin Media O2 venture, with majority-Vodafone-owned Vantage Towers holding the remaining 50 percent.
Vodafone is not planning to reduce its holding in CTIL.
Telefónica was reported to be evaluating a sale of its stake in Cornerstone in November of last year, with the Spanish telco considering its combined stake as a 'disposable asset.'
It's not known for sure what the valuation of the combined stake is, but it's estimated it could fetch more than €3 billion ($3.21bn).
Reuters notes that CTIL is generating interest from pension funds, including the UK's largest, the Universities Superannuation Scheme (USS), with preliminary work on a potential offer already underway.
Liberty Global and Telefónica do not plan on asking Vantage Towers to bid for the stake due to competition reasons, said Reuters, citing sources.
Formed in 2012, CTIL is the UK's largest tower company, and operates around 14,200 macro sites across the country.
Liberty Global acquired a 4.92 percent stake in Vodafone yesterday, thought to be worth £1.2 billion ($1.46bn). Chief executive Mike Fries told the Financial Times that the investment was cheap and opportunistic.
Back in November, Vodafone reduced its stake in Vantage Towers from 81.7 percent to 50 percent.
The company sold some shares to KKR and Global Infrastructure Partners (GIP), creating a joint venture in the process.