Another two tech companies have pulled out of the physical MWC Barcelona conference, set to take place from June 28 to July 1.
Samsung and Lenovo said they would skip the show, one of the first major tech conferences to go ahead since the deadly Covid-19 pandemic brought the conference industry to a halt.
The companies join Google, IBM, Nokia, Sony, Oracle and Ericsson in not attending the physical event. Update: Qualcomm has also pulled out.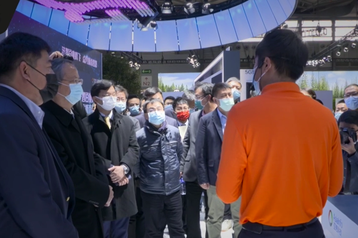 Spain has suffered from one of the world's highest coronavirus infection and death rates, but ended a state of emergency this week that had been in force since October. Epidemiologists worry that parties and celebrations following the end of the lockdowns could cause Covid numbers to rise again.
Prime Minister Pedro Sánchez has said that the nation is about 100 days away from vaccinating 70 percent of the Spanish population, a number which it hopes will provide at least some herd immunity.
But the nation, like others, is concerned about the possibility of new variants of the virus that are more infectious, deadlier, or that current vaccines do not work on. Such variants could occur domestically, or be brought in from outside the nation.
MWC hopes to draw 50,000 people to Barcelona this summer, surprising many with its announcement of a physical conference earlier this year.
Negative Covid-19 test result within 72 hours will be required, but such tests are far from perfect as the virus has to incubate for several days before it is detectable. Vaccinations will not be mandatory.
In an effort to drum up interest in travel amid a pandemic, the company appointed corporate travel agency Gray Dawes to help potential visitors.
Created by The GSM Association, an industry organization that represents mobile network operators around the world, MWC has historically been the core hub for mobile announcements, but its prominence has waned as companies like Samsung turned to their own platforms for their biggest reveals.
"Of course we respect that planning in a pandemic is complicated," MWC said in a statement. "Samsung will adapt their presence to virtual for MWC21 and we look forward to seeing them in person 2022."
While a growing number of big businesses have dropped out of MWC, some eye opportunity.
Startup TelcoDR purchased Ericsson's MWC location in Hall 2, giving it a prime position that would usually not be afforded to a small company.
ZTE, Xiaomi, and LG are still currently set to attend the conference - although with LG recently announcing it would give up on smartphones, it's not clear how much space it will need.