Lenovo is set to launch a family of data center appliances that will combine its server hardware with software from hyperconverged infrastructure vendor Nutanix.
The new products will be based on System x – the x86 server range Lenovo acquired from IBM last year – and feature Intel processors.
The partners say their take on hyperconvergence will simplify data center management, reduce infrastructure costs and offer a compelling alternative to public cloud services.
Last year Nutanix announced a similar deal with Dell, bundling its software with PowerEdge servers. Meanwhile Lenovo has recently negotiated a partnership with Simplivity, another hyperconverged infrastructure vendor.
Lenovo goes hyper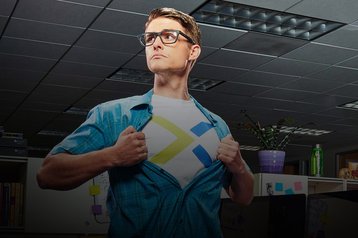 Hyperconverged appliances bring compute servers and storage together in a single virtualized package. They are usually designed as 1U or 2U building blocks that can scale to thousands of nodes for large infrastructure deployments.
Nutanix has been a pioneer in this space, having launched its first hyperconverged appliance in 2011. Its central product, the Nutanix Operating System (NOS), simplifies management and integration of shared compute and storage resources.
Lenovo did not provide specifications of the upcoming hardware, but said it is aimed at a wide range of use cases, including enterprise applications, databases, VDI and analytics. More detailed information will be announced next month at the Gartner Data Center, Infrastructure and Operations Management Conference in Las Vegas.
To support the adoption of new systems, the partners will be making "substantial" investments in platform engineering and development, as well as aggressive go-to-market initiatives.
They will have to compete in a crowded marketplace with such heavyweights as EMC, HP, Hitachi and Huawei, to name a few.
"We do not have to protect old ways of thinking or entrenched ideas. Instead, we can build our business on innovation, and partner freely with the most innovative, leading companies in this space to create new solutions," said Yang Yuanqing, chairman and CEO of Lenovo.
"Nutanix's well recognized technology leadership, paired with our global reach, will enable both companies to thrive by helping customers dramatically reduce complexity in datacenters of all sizes."
If you are interested in learning more watch now our free webinar on hyperconvergence.