French electrical equipment manufacturer Legrand said that it had a huge year of data center sales, and that it had yet to see signs of a slowdown.
The comments come despite layoffs and cutbacks at hyperscalers, amid a backdrop of a slowing global economy.
"The data center [segment] was booming," company CEO Benoit Coquart said, with the division accounting for 14 percent of total sales.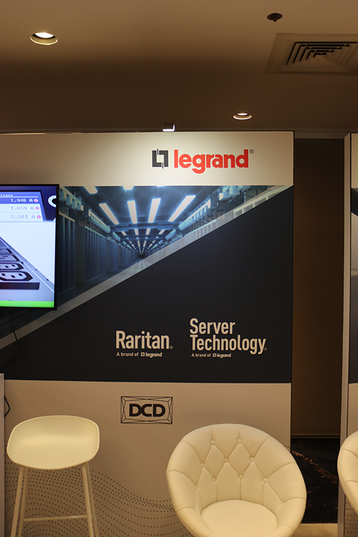 He added: "In the US and Europe, the data center [segment] continued to experience very, very strong growth. In the US, we grew double-digit in data centers this year. We grew double-digit last year. We grew double-digit a year before. So we grew double-digit, five years in a row organically in the US on data centers."
Legrand said that it would have sold more equipment in 2022 if it hadn't been for two supply chain issues - one due to a difficulty in getting electronic components, and the other was China's zero-Covid policy.
"We could have done more growth, especially in data centers and new connected products, if we had more electronic components," Coquart said.
But, after a rapid building and hiring spree amid the pandemic, as the world went online, hyperscalers have begun to cut back.
Major tech companies have begun laying off tens of thousands of employees, warning of slowing cloud growth, while extending server life to eke out billions in savings.
Meta, in particular, has cut back its data center spend for the year by as much as $4bn.
"I'm sure that you have read a number of analysis, but the fact that the GAFAM were laying off people, sometimes improving their margin or cutting some investments," Coquart said.
"We don't believe that this will have a meaningful impact on the data center business in 2023 or 2024. There are still huge investments which are planned. If you take something like a ChatGPT, for example, it cannot work and be operated without huge data center capabilities. So every time there is an innovation, call it metaverse, call it ChatGPT, it requires additional capacity and international bandwidth. So we remain very optimistic on data center."
Across all verticals, Legrand reported 2022 sales growth of 19.2 percent to €8.3 billion ($8.9bn). Profits hit €1.15bn ($1.23bn), up 26.8 percent.
The company this January announced that it planned to leave Russia, nearly a year after the country invaded Ukraine. Russia accounted for approximately 1.5 percent of full-year sales in 2022.