Leading Edge has been granted approval to build a data center in Wagga Wagga, Australia.
The Daily Advertiser reports that Wagga City Council has granted permission for the company to develop a AU$2.7 million facility in Turvey Park, in the Riverina region of southern New South Wales.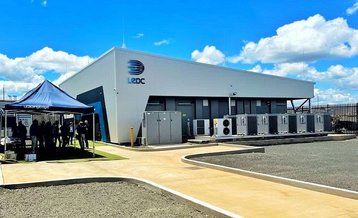 Founded in 2018, Leading Edge is deploying Edge facilities across Australia, starting in NSW. The company uses prefabricated data centers that can be quickly erected and used; the prefabs come in either 30 or 75 rack configurations.
Leading Edge has New South Wales data centers in Tamworth, Newcastle, and Dubbo. The company plans 10 more in NSW before moving into Victoria and then to Queensland & the Gold Coast.
The company was granted approval for a data center in Albury City in April 2021 despite objections and a consultant report recommending against the facility. It is also looking to build in Bathurst, Coffs Harbour, Parkes, Newcastle Airport, Gosford, Orange, Wollongong, Port Macquarie, and Nowra.
Fellow Australian Edge data center firm Edge Centres is also developing more than a dozen facilities across Australia, including a number in the same towns and cities as LEDC.