DigitalBridge-owned Landmark Dividend has acquired a data center and office from GI Partners in Broomfield, Colorado.
First reported by BizWest and per county records, Landmark Dividend-affiliate LD DI Assetco bought the property in northern Denver this month from GI Partners-affiliated GI TC Broomfield LLC. Terms of the deal were not shared.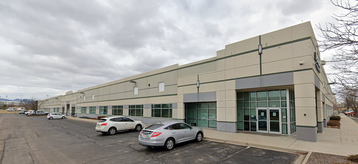 The single-story facility, at 11525 Main Street, spans 92,800 sq ft (8,600 sqm), with 62,000 sq ft (5,800 sqm) of data center space. Tenants include financial services organization TIAA-CREF and footwear umbrella company Deckers Outdoor Corp., which owns brands such as Ugg and Teva.
Neither investment firm has made an announcement about the deal, but Landmark now has a Denver property on its portfolio page 'acquired in June 2022' that matches the 11525 Main Street property.
GI Partners acquired the site in 2016 for $17.5 million through its TechCore fund in partnership with the California Public Employees' Retirement System.
Built in 2002, TIAA-CREF relocated a data center from their Denver facility to the Broomfield site in 2007. According to a listings document, TIAA-CREF recently signed a 66-month lease on the site and is due to migrate its primary data center in North Carolina to this facility by the end of 2022; the office portion of the site is sublet to Deckers.