Landmark Dividend has acquired a "portfolio of assets" in Northern Virginia.
The company – itself acquired by DigitalBridge earlier this year – this week announced it has acquired approximately 1.2 million square feet of data center space within the Quantum Park development in Northern Virginia.
The company said the property in Ashburn, Loudoun County, has available land for hyperscale data center development with 32.5MW of power on-site, and an additional 32.5MW of power being brought in.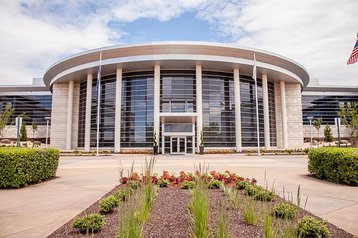 "We are extremely excited to expand our portfolio into Northern Virginia, the data center capital of the world," said John Dobo, executive vice president of Landmark's digital infrastructure division. "Quantum Park, with its ample power and cooling, dense connectivity and nearly 50 acres of available land for development, provides Landmark the opportunity to capitalize on the rapid expansion of digital infrastructure in Northern Virginia."
Landmark said this deal marks its 35th data center acquisition. It's the first publicly-announced acquisition the company has made since it was acquired by Digitalbridge – then Digital Colony – in May of this year.
Landmark Dividend acquired a third data center from Chirisa Investments in March, though it has since added a facility in Baltimore to its list of acquisitions, which seems to be 7939 Honeygo Blvd; a multi-tenant office site. The company has also since added a data center in Dallas to its online portfolio that it said it acquired in October.
"This acquisition further demonstrates our commitment to digital infrastructure and our greater resources and capabilities since the acquisition of Landmark Dividend by DigitalBridge Group, Inc. in June 2021," added Tim Brazy, Chief Executive Officer of Landmark Dividend. "We believe we are extremely well-positioned to build on our successful track record and strengthen our leadership position within the growing digital infrastructure market."