Real estate investment trust Landmark Infrastructure Partners has acquired three data centers in the Midwest for $52.5 million.
Together the facilities span 138,000 square feet (12,800 sq m) and support 5.2MW of critical IT capacity, all of which is fully occupied under a 15 year net lease by the previous owner. That company was not disclosed, simply described as a web hosting and managed cloud services business.
CBRE's Jordan Thompson and David Saad represented the seller.
From ads to bricks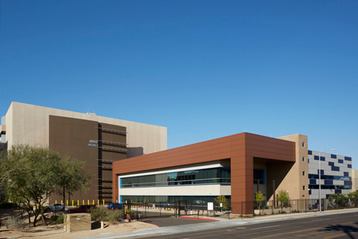 "We are extremely pleased to announce this acquisition from a national market leader in its industries," said Landmark Dividend CEO Tim Brazy.
"We believe our Sponsor has built a best-in-class digital infrastructure platform and that effort should continue to benefit the Partnership as it grows its data center portfolio."
The acquisition follows the purchase of a 184,000 square foot (17,000 sq m) PayPal data center campus in Arizona this April, itself the 16th data center asset acquired by Landmark's digital infrastructure division in the prior 18 months.
"We will continue to look for attractive acquisition opportunities going forward," Brazy said.
This latest data center addition was financed with some of the proceeds from Landmark's recent sale of its European outdoor advertising portfolio
In its most recent earnings call, the company said the sale was "an opportunistic transaction, resulting from an attractive unsolicited bid." Proceeds were also used to pay down a significant portion of the company's debts, it said at the time.