More and more, businesses are recognizing the benefits of virtualization and public and private cloud solutions to host their data and applications while addressing business continuity and disaster recovery. In order to make the most out of this strategy, choosing the right location is key.
Like any real estate investment, choosing the right facility to meet your needs is all about three things: location, location, location. The American Midwest has become a region of choice for colocation and data center investments, offering a cost-effective and reliable alternative to many densely populated coastal regions. Also, being centrally located between both coasts affords an abundance of network connectivity and affordable power, it's pretty easy to understand why this region continues to develop.
Many organizations are now turning away from the typical regions of the early 2000's in favor of hosting their data in geographically diverse Midwest locations. In doing so, these companies are able to replicate and redistribute content and applications closer to their user base and away from other core business operations, enhancing overall business resiliency.
A sense of security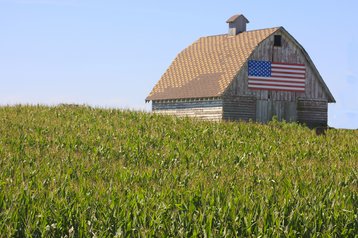 For the reasons mentioned above, the Midwest has become particularly desirable for its location, high level of reliability, and resiliency. In densely populated markets, it becomes more difficult than ever to protect critical assets from becoming collateral damage during natural and unnatural events. In today's unpredictable environmental and political climate, removing data and applications from these areas allows companies to exercise greater risk control while isolating mission-critical assets in a highly-accessible region. In addition, from an electrical grid standpoint, transmission lines serving coastal cities feed from across the country, either the East or the West, whereas Midwestern locations tap into energy capacity from several different regional authorities and directions.
Tapping into the network
For companies that choose to host their data in the Midwest, a wealth of carriers and connectivity options are available with low latency to both the East and West coasts. In addition, thanks to the growing popularity of the region, an increasing number of data center developers are building cutting-edge colocation facilities capable of more than 100Gbps customer connections. This makes it possible to effectively host various applications away from core business operations with guaranteed content and service delivery where and when it's needed.
More bang for your buck
With few exceptions, cities in the Midwest can provide data center operators with lower energy costs than most regions, which translates into cost-savings for colocation tenants. To make states more attractive to data center investors and operators, many states have enacted various tax incentives to promote data center development, once again passing those tax benefits on to colocation customers.
So why is the Midwest booming with data center development? The answer is self-evident. It's one of the most advantageous regions in the continental United States to site data centers that are cost-effective, resilient and connected, making it the optimal location for companies to host their mission-critical digital assets.