Lancium has signed a services agreement with energy storage firm Broad Reach Power to provide energy to one of its data centers in Texas.
Under the agreement, Broad Reach Power Energy Services LLC, a wholly-owned subsidiary of Houston-based independent power producer Broad Reach Power LLC, will supply retail energy and provide qualified scheduling services for a portion of Lancium's Fort Stockton, Texas, Clean Campus data center.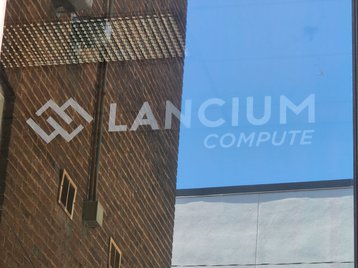 "We are proud to partner with Lancium on their first Clean Campus," said Paul Choi, EVP of Broad Reach Power. "As one of the largest developers of stand-alone energy storage, Broad Reach understands the importance of responsive generation and load resources to help the economy transition to a cleaner power grid. Because of our experience managing energy storage, we are uniquely positioned to provide the necessary services for Lancium to power its Clean Campus and assist in providing flexible grid services to ERCOT."
Focused largely on the cryptocurrency industry, Lancium aims to offer hosting at its 'Clean Campus' data center sites located at sites where it says the transmission system is 'often overwhelmed with renewable energy.' The sites will reportedly be able to offer load balancing to the grid by pausing compute operations when required. It previously operated a 2.5MW test facility outside Houston, Texas.
It also offers compute for HPC and blockchain/mining applications through Lancium Compute, and Smart Response software that enables data centers to flexibly adjust the amount of energy they consume based on economics or conditions on the power grid. The company raised $150 million from investors including Hanwha Solutions, Novawulf, and SBI Holdings in 2021.
After breaking ground in September 2021, the first phase of Lancium's 100,000 sq ft (9,300 sqm), 25MW Fort Stockton Clean Campus is expected to be fully operational this summer. The 110-acre site could reach a total of 325MW at full build-out.
The company has a second 'Clean Campus' in development in Abilene, Texas it says spans 875 acres and could reach 1,200MW. The first phase is due live later in 2022.
Broad Reach says it owns a 21-gigawatt (GW) portfolio of utility-scale wind, solar and energy storage power projects across Montana, Wyoming, California, Utah, and Texas. However, according to its 2021 ESG report, it had around 300MW in operation in Texas last year. The company has projects under construction in the Lone Star State and California that will take it to almost 400MW in 2022. The rest is in the company's future pipeline.
At each asset site, Broach Reach purchases wholesale power from the grid to store in its stationary lithium-ion battery systems, and then gives power back to the grid when required.
Broad Reach is backed by energy transition investors including EnCap Investments L.P., Apollo Global Management, Yorktown Partners, and Mercuria Energy.