KVH, Colt's the Asia Pacific IT services unit and data center provider, has joined with market data and infrastructure provider MarketPrizm, to launch a financial extranet service for Asia, called PrizmNet.
The new service combines the existing network and data center assets of Colt, KVH and MarketPrizm, along with their collective experience in the capital markets industry. It aims to give capital markets firms quick access to financial content, via a dedicated private network with low latency.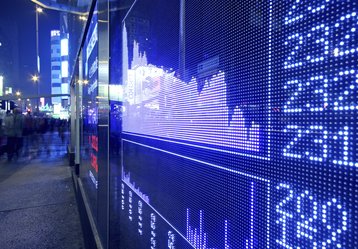 Bank input
The firms consulted with over 20 investment banks, asset managers and brokers to design a service with four key features including low latency in content delivery, near real-time network performance monitoring, a self-service portal for easy access to content, and business focused service level agreement s(SLAs).
PrizmNet is now available to all market participants in Europe, while Asia and the US will have phased deployments between Q2 and Q4 as additional service features are added. Full functionality in all regions will be available by the end of 2015.
Colt created a dedicated unit for capital markets last year, and PrizmNet is intended to meet its customers' expectations for extranet service.
"Colt PrizmNet will help address the need to speed up access to new markets. This service has been designed to help mitigate risk and deliver the critical information that underpins the execution of millions of trades daily," said John Loveland, vice president of capital markets at Colt and director at MarketPrizm.
Colt says it is in discussion with over 50 providers of content for Colt PrizmNet. Current partners include JPX and Aquis Exchange, and Japan Exchange Group, NLX, Nasdaq, and Aquis Exchange have already signed up to distribute content via the extranet service.
"The increasing interest in the Asian markets has created a growing demand for access to JPX products," said Ryusuke Yokoyama, Executive Officer at Tokyo Stock Exchange. "With the broad reach of the network, the fast connections to major markets and the ability to monitor those connections in real time, JPX welcomes the launch of Colt PrizmNet to help market participants in Asia, Europe and the US quickly and easily access the services we provide," Yokoyama added.
KVH's parent company Colt Group operates in 28 countries across Europe, Asia and the U.S. with metropolitan area networks in 47 major cities and connections into over 200 cities globally.
Colt owns and operates 22 carrier neutral data centers in Europe, while KVH manages a further 7 in the Asia-Pacific region.