The Dutch telecom company KPN is beginning a pilot project in September to use fiber optic cables coated in 90 percent recycled plastic.
Only 10 percent of the materials will be 'new' plastic and will be used to make the sleeve that contains the fiber-optic cables.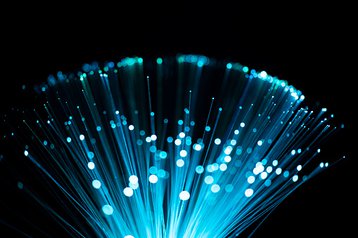 Recycled cables
This pilot scheme makes KPN the first telecom company in Europe to experiment with recycled plastics in this way.
KPN says the cable is more sustainable because it uses 4.5 mm cables in a 10 mm sleeve instead of the traditional 6 mm cable in a 14 mm sleeve thus reducing the amount of plastic used.This also enables more fiber to fit on a drum and more cables to be run through a duct.
The cables have been developed in collaboration with KPN's partners Allinq, Van Gelder Telecom, Prysmian Group, and VolkerWessels Telecom. The pilots are to take place in Buitenpost (Friesland) and Nijmegen Dukenburg.
Due to savings on the materials, several knock-on effects are expected by KPN.
Each reel can accommodate more cabling due to being so much thinner and thus reducing the number of reels. This all means six fewer trucks are needed to deliver the materials for the selected 11,000 connections in the pilot scheme.
If the pilot is deemed successful, then the cables will be made available for KPN's other fiber optic projects.