The Chilean Government has finished its consultation period examining the viability of a Pacific submarine cable to Asia - opting for a fiber route to Australia instead.
The Asia - South America Digital Gateway will now take the form of the Transoceanic Cable which will be a 13,000km (8,000 miles) fiber route to Auckland, New Zealand, and then continue to Sydney, Australia.
Chile hopes it can then piggyback off of Australian submarine cables that lead to Asia.
The route will give Chilean businesses better connections to markets such as Singapore, Japan, South Korea, and China.
The news comes after more than a year of studies in which the Latin American country tallied changes in price and costs over a 20 year period and viable routes.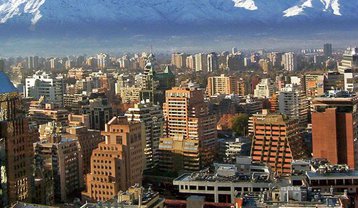 Australian route to Asia
The decision by the government was first reported by Chilean newspaper The Mercury. The paper said the cable came under public scrutiny due to a visit to Beijing by Chilean President Sebastian Pinera in 2019 where he might have met Huawei officials.
Huawei Chile expressed an interest in its sister company Huawei Marine being involved in the project, but this never materialized. Amid pressure from the US and its Secretary of State Mike Pompeo over Chinese involvement in its allies' networks, Chile opted for Oceania over Asia.
Chilean Transport and Telecommunications Undersecretary Pamela Gidi Masías tweeted not long after the decision was made (translated): "For more than a year, we studied alternatives [on how] to arrive in Asia with submarine fiber.
"We chose the route that requires a less initial investment, less operating costs, and less technical challenges - that is, less risk. We chose Australia because it is a digital hub in Oceania since it currently has five operational submarine cables that connect to Asia and two in the deployment plan."
The cable will start from Valparaíso (close to the capital of Santiago) and, the government hopes, could land on the islands of Juan Fernandez and Easter Island, before making landfall in Auckland and carrying on to Sydney.
The Australian cables it plans to connect to were not disclosed. The government told journalists that the route through Auckland and Sydney is the 'most profitable option' since it could be done in fewer kilometers of fiber optics and because Australia is such a significant digital hub.
The government also hopes that, by coming to Sydney, its fiber route can later be given access to better future systems at a lower cost.
Minister of Transport and Telecommunications Gloria Hutt Hesse told The Mercury (translated): "We are taking a great step in defining the layout of our Transoceanic Cable project.
"This is the first initiative that will connect the region with Oceania and finally with Asia, opening enormous opportunities for Chile to become the Digital Hub of South America on the Pacific side, making it an attraction for various investments such as data centers and related to digital commerce."
The project will now begin its third and final stage which considers the engineering study of the selected route, afterwards, this will lead to the tender for the construction of the Transoceanic Cable.