Khazna Data Centers is to build two data centers in Dubai, UAE.
The company this week announced a partnership with local technology hub Dubai Internet City to build two new facilities in the city.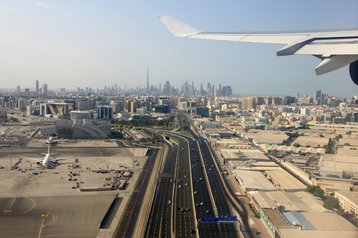 Details about the new data centers – including specifications, timelines, or location information – were not shared, but the facilities are likely to be located near DIC's hub close to Dubai's Palm Jumeirah artificial island.
"Building data centers and enhancing the overall technological infrastructure play a key role in providing an investment-friendly environment," said Ammar Al Malik, Managing Director of Dubai Internet City. "Dubai Internet City has been a cornerstone of the UAE's ICT strategy for more than two decades, and this agreement marks the next chapter in our commitment to supporting widespread digital transformation to increase our economic competitiveness globally well into the future."
Hassan Al Naqbi, CEO of Khazna Data Centres, added: "The partnership between Khazna and Dubai Internet City will further support the UAE's digital ecosystem, with technology businesses such as cloud computing operators able to achieve the level of connectivity they need to more effectively deliver services to partners, customers, and employees."
Khazna currently operates three data centers in Abu Dhabi and Dubai. In October Etisalat Group and G42 announced plans to combine their data center portfolios under the Khazna brand. Once the merger and construction of these new facilities are complete, Khazna will operate a total of fourteen data centers.
DIC is part of TECOM Group, and offers a number of co-working and commercial spaces to technology companies and startups. TECOM is owed by the UAE state-owned investment holding company, Dubai Holding.
More in Construction & Site Selection