Keppel DC REIT and M1 are to form a new company that will buy M1's telecoms assets.
Under the terms of the agreement announced this week, the two companies will set up a special purpose vehicle (SPV) to own and operate M1's network assets. M1 will be responsible to establish the SPV, which will acquire M1's current mobile, fixed, and fiber assets for S$580 million (US$437.3m) in cash.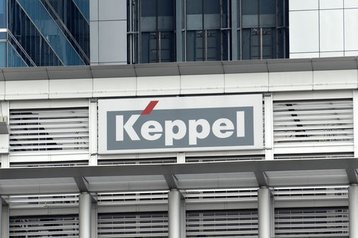 The data center Real Estate Investment Trust is investing S$87m (US$65.6m) in the Singaporean telco, alongside external financing of approximately S$493m (US$371.7m). Keppel's investment gains in return a combination of debt securities and preference shares to be issued by the SPV.
"The planned investment into quality network assets is in line with Keppel DC REIT's drive to support the global digital economy. The SPV will own the network assets that underpin M1's business offerings. We believe this adds to the growth and cashflow stability for Keppel DC REIT. It also allows us to gain a foothold in Singapore's connectivity landscape, which we can leverage when seeking further opportunities for real estate and assets that support the digital economy," said Anthea Lee, CEO of Keppel DC REIT.
"Realising value from M1's network assets will free up capital that can be used to help M1 invest in new capabilities and also fund other growth initiatives," added Manjot Singh Mann, CEO of M1. "M1 will continue to operate and maintain the network assets to uphold network quality and availability. M1 will also continue to sharpen its focus on customer-centricity and its transformation into Singapore's first digital network operator."
M1 is a subsidiary of the Keppel Corporation and Singapore Press Holdings through their joint venture, Konnectivity. Keppel DC REIT is owned by Keppel Capital and Keppel Telecommunications & Transportation, both subsidiaries owned by Keppel Corporation.