Safaricom has announced plans to add 595 new 5G sites in Kenya by the end of March next year.
The operator has also outlined plans to launch satellite mobile services, according to Business Daily Africa.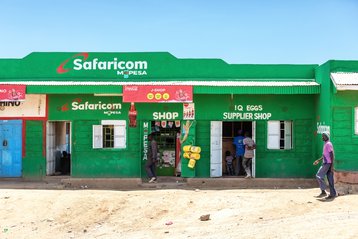 To date, Safaricom has 205 5G sites across the country, since it launched 5G services in the country in October.
The operator, which was the first in East Africa to launch 5G, initially switched on 35 sites across Nairobi, Kisumu, Kisii, Kakamega, and Mombasa. The addition of 595 new 5G sites will take total 5G sites in the country to 800.
Domestic rival Airtel launched 5G services across the country earlier this month, with more than 370 sites in cities including Mombasa, Nakuru, Nairobi, Athi River, Kisumu, Kakamega, Siaya, Eldoret, and Bungoma.
As for its satellite plans, Safaricom will partner with Starlink's rival AST SpaceMobile, which has signed agreements with the telco's ultimate parent firm Vodafone Group, also an investor in AST SpaceMobile.
"AST SpaceMobile's BlueWalker 3 satellite underwent basic functionality testing in 2022, prior to a formal trial in the second quarter of 2023, in partnership with Vodacom and Safaricom in Kenya," Safaricom's intermediate parent firm Vodacom Group Limited says in its latest annual report.
"After successful completion of the trial, AST SpaceMobile will scale up their satellite deployments in partnership with Vodacom to provide ubiquitous communications to 4G devices across Africa and beyond."
AST SpaceMobile has previously worked with Rakuten Group to carry out a two-way satellite call via unmodified smartphones using the BlueWalker 3 (BW3) satellite. The call used AT&T spectrum, and also involved support from Vodafone engineers.