Airtel Kenya has launched commercial 5G services in the country.
In doing so, Airtel has become the second operator to launch these services in Kenya, after Safaricom.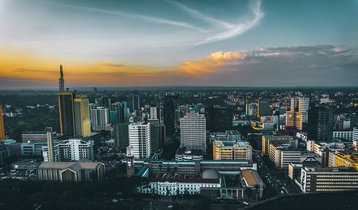 The operator has launched the service at more than 370 sites across the country, in several cities including Mombasa, Nakuru, Nairobi, Athi River, Kisumu, Kakamega, Siaya, Eldoret, and Bungoma.
"Airtel 5G will revolutionize various sectors, such as smart cities, education, healthcare, agri-tech, transport systems, entertainment, and more, shaping the future of Kenya," said Ashish Malhotra, the managing director of Airtel Kenya, last week.
Airtel Kenya is a subsidiary of the Indian-based Bharti Airtel, and has been operating in Kenya since 2010 when it acquired Zain Africa's business for $10.7 billion. The operator serves over 16.2 million customers in the market.
Airtel's launch of 5G follows that of Safaricom in October, which initially launched the service across Nairobi, Kisumu, Kisii, Kakamega, and Mombasa.