Japanese telco KDDI has acquired a stake in local operator Internet Initiative Japan Inc. (IIJ).
Around 18 million shares in IIJ owned by NTT are to be acquired by KKDI in an off-market deal. The transaction is valued at around 51.2 billion yen ($370.1m).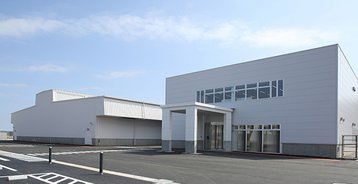 NTT is reducing its stake in IIJ from just over 22 percent to 10 percent, while KKDI will up its stake from less than one percent to 11.5 percent.
As a result, NTT will cease to be the largest shareholder in IIJ, with KDDI taking over.
"IIJ does not expect that the changes in the largest shareholder that is a Major Shareholder will have an impact on the performance of IIJ's group, nor will it have an impact on IIJ's management structure," IIJ said.
"NTT Shareholders' Group intends to continue holding the remaining shares of IIJ's common stock for the time being," the company added, noting that KDDI informed IIJ that it intends to hold the newly-acquired stock "for the long term as strategic holdings."
Founded in 1992, IIJ has built one of the largest Internet backbone networks in Japan, and was the nation's first ISP. The company operates around 17 locations in Japan and five more internationally.
As part of the deal, IIJ will be procuring KDDI communication services, and the two companies will explore collaboration and development partnership opportunities.
IIJ has a market cap of around $4 billion. In its Q1 2023 earnings this month, the company posted revenues of $1.82 billion, Operating profit of $196 million, and Net Profit of $135.9 million.
Both NTT and KDDI are major telecoms operators in Japan and global data center providers. NTT operates dozens of facilities globally under its NTT GDC brand, while KDDI operates in 14 markets through its Telehouse unit.