Kao Data has announced a dedicated 'Built-to-Suit' service for hyperscale clients in the UK.
The colo has planning permission to build three 10MW facilities and is offering clients the opportunity to design these data centers before they are built.
To speed up moving customers onto Kao's campus, the company is also offering loans from its own financial backers, which includes UK investment firm Legal & General.
Aside from minor planning restrictions, Kao will let clients design their own facilities and the colo will proceed to build them on their own land. The data center can then be operated by either the client or Kao.
At present, the only built-to-suit services available are on Kao's campus in Harlow, UK. However, the colo is expected to announce new campus locations and further built-to-suit offers in the future.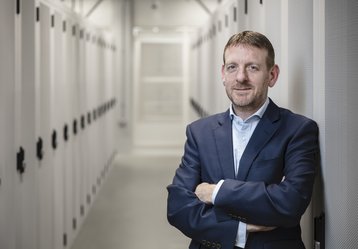 Significant opportunity
Paul Finch Kao's Interim CEO and COO said: "Our built-to-suit model presents a significant opportunity for hyperscale providers, removing many of the financial, contractual, logistical, and technical complexities often experienced on large data center builds."
Finch told DCD that the company has laid the groundwork for clients to move in. "Planning consent is in place and this provides us with a great deal of flexibility to know specific customer requirements. We can pretty much tailor facilities to suit the requirements of the customer," he added.
The colo is already in talks with two customers to develop an 8MW and a 12MW facility.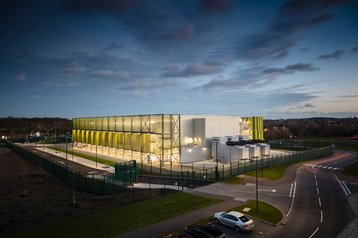 Finch added: "By working with Kao Data's established team of engineering and operational specialists, hyperscalers can significantly shorten the development and build cycle of their future data center deployments."
The existing data center Kao London One offers concurrently maintainable infrastructure, using indirect evaporative cooling to reach a PUE below 1.2, the company claims.
The site has a maximum power capacity of 43.5MVA, supplied by the UK Power Networks (UKPN) national grid substation in Harlow West, which in turn gets its supply from the 400kV Rye House Bulk Supply Point. The power comes over a 5km route on three 33kV circuits, supplying a 30MvA transformer inside the Kao Data Campus.
Spencer Lamb, Kao's VP of sales and marketing, said: "Developing hyperscale data centers can be costly, time-consuming, and complex. Our built-to-suit service streamlines the process and provides megawatts of readily available capacity on an already operational, planning-approved campus.
"A key component of our bespoke approach is our ability to flex the model and incorporate the relevant components for each hyperscaler."