Juniper Networks plans to acquire intent-based networking and automated closed-loop startup Apstra.
The data center network automation company will become part of Juniper's wider data center networking portfolio. Terms of the deal were not disclosed.
Simplifying operations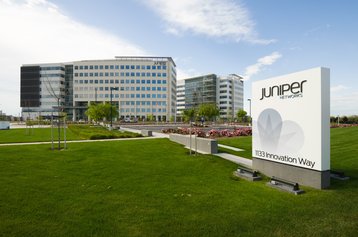 "Today's average network operations centers (NOC) still drown in a myriad of device data, requiring extensive manual operations to understand and take meaningful actions," said Juniper's chief product officer Manoj Leelanivas.
"Yes, automation exists in the data center... but to date, automation has largely been focused on the repetitive task at hand. With such practices, it is difficult to move at the speed of business and, from an IT perspective, to move at the speed of cloud."
"It is clear automation in the data center must change in profound ways," he continued. "To truly simplify data center operations and provide optimum application and IT experiences, a different approach to continuous automation needs to occur. This approach should address three must-have outcomes: Speed of the business; Simplicity in operations; and Scalability of the DC network."
The company believes that Apstra will help it achieve these outcomes. "Apstra's approach has delivered substantial and quantifiable benefits to our diverse set of customers, from leading enterprises like Accenture, Bloomberg and Yahoo Japan to two of the largest global service providers to customers in the mid-market," Apstra founder David Cheriton explained.
"We have enabled them to find 'needle in haystack problems,' like a few mis-cabled ports across 10,000 devices and bad fiber links that were debilitating the data center. Fast and accurate root-cause identification and remediation is our specialty and essential to saving customers time and money while ensuring mission-critical infrastructures operate as intended."
Juniper does not expect the acquisition to materially impact its revenue in 2021.