Green Revolution Cooling (GRC) has installed a high density, liquid-cooled supercomputer cluster at The John Paul Catholic University (JPCU) in Escondido, California.
The system is based on Minimus, a custom server range designed by GRC using Supermicro and Gigabyte hardware, and CarnotJet, a proprietary liquid immersion unit.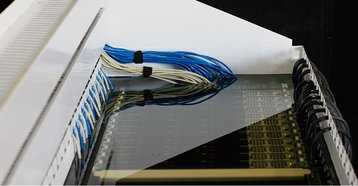 Oily and cold
CarnotJet is a four-rack tank filled with a dielectric coolant called ElectroSafe - a mineral oil in which the entire server, blades and all, is submerged.
GRC says ElectroSafe has 1200 times the heat capacity of air, and the system at the JPCU can reliably cool server densities upwards of 100kW per rack.
With no need for raised floors, aisle containment or traditional air conditioning, liquid immersion systems are emerging as a cost-efficient way to cool high-performance IT infrastructure.
In this instance, GRC claims to have saved JPCU 90 percent on its energy costs, compared to what it would have spent on an air cooling unit with all of its associated paraphernalia, and to have reduced the University's server energy usage by approximately 20 percent.
Green Revolution Cooling CEO Peter Poulin said: "We see customers seeking to eliminate complexity and increase their speed to deployment with a more integrated approach towards IT and infrastructure.
"Our partnerships with OEMs such as Supermicro enable us to deliver those integrated solutions with a compelling economic benefit."