The global data center market is set to reach new heights in 2018, with most of the growth due to increased demand in the US, according to commercial property specialist Jones Lang LaSalle (JLL).
However, the company warned local operators against getting too comfortable, predicting that 2018 will be the year when foreign data center businesses will build and expand their facilities in North America, creating more competition.
JLL said there was nearly 400MW of data center capacity under construction worldwide, and identified growth of the edge markets and continued M&A activity as the trends that will shape the industry in the year ahead.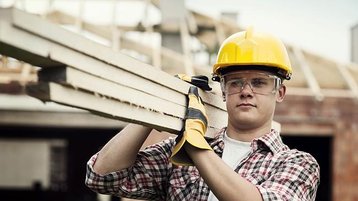 There will be war

According to JLL, North America is responsible for 60 percent of upcoming data center capacity, with 40MW planned for Las Vegas metro alone. Toronto is set to get 39MW worth of facilities, 34MW are set to arrive in Chicago, Dallas/Fort Worth market is expected to add 22MW, and Northern Virginia – another 22MW.
Last year, the US market as a whole was responsible for 363.5MW of new data center inventory.
JLL stated that 2017 saw 48 major merger and acquisition deals in the sector, totaling nearly $20 billion – more than the total for 2015 and 2016 combined. The company predicted that this trend will continue into 2018.
"Incredible recent M&A activity is both leading and causing the significant uptick in data center facility and network complexity," said Bo Bond, managing director and Data Center Solutions co-lead at JLL.
"Far beyond 2018, both operators and occupiers will be dedicated to innovations such as optimized IT functionality. This uptick in innovation should play out across the global M&A stage as key data center players strive to stay ahead of the game."
JLL also identified 2018 as the year when hybrid cloud architectures become the norm, creating a bigger market for services like remote monitoring, cloud-based management and customized deliverables.
"2016 was the year of the cloud, 2017 was the year of international exploration beyond US borders, and 2018 will be the year of foreign interest," added Mark Bauer, managing director and Data Center Solutions co-lead at JLL.
"Not only are international companies accelerating efforts to reach the North American masses, but pent up demand still persists in some US and Canadian markets. While both 2016 and 2017 were banner years for the industry, the market should remain strong in 2018."