Japan's New Energy and Industrial Technology Development Organization (NEDO) is to fund projects for greener and more efficient data centers including optoelectronics technology, power-saving CPUs, and cheaper silicon carbide semiconductors.
The research agency, through its Green Innovation Fund, aims to support the development of 'next-generation green data center technology' that it said will create energy savings of 40 percent or more compared to current data centers.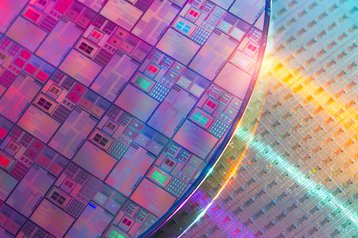 The 2 trillion yen ($17 billion) Green Innovation Fund aims to support the Japanese government's aims for carbon neutrality by 2050 and support investments in energy and industrial sectors. The new "Building Next-Generation Digital Infrastructure" project aims to help develop manufacturing technology for silicon carbide (SiC) semiconductors and SiC wafer manufacturing technology and bring their cost down closer to traditional silicon semiconductor prices. It also aims to develop new accelerator and optical smart NIC technologies.
NEDO believes these developments could make data centers more energy-efficient without sacrificing performance.
Fujitsu, NEC Corporation, AIO Core Corporation, Kioxia Corporation, and Kyocera Corporation have been selected to help on the development projects.
Fujitsu will lead the development of low-power consumption CPUs and photonics-based smart NICs optimized for greener data centers.
"We are excited to take on the challenge of developing leading-edge technologies for energy-efficient CPUs (code-named Fujitsu-MONAKA) and photonics smart NIC as part of our work with NEDO," said Vivek Mahajan, Corporate Executive Officer, CTO, Fujitsu Ltd. "Fujitsu will harness this technology to deliver robust, yet environmentally-sustainable digital infrastructure that takes full advantage of Fujitsu's strengths in areas like computing and network technologies. I am confident that our work on this initiative will help demonstrate Japan's technological capabilities, and show how Fujitsu can lead the way globally in innovation that contributes to the realization of a carbon-neutral and sustainable society."
NEC Corporation will focus on the development of low-power consumption accelerators and disaggregation technologies. AIO Core Corporation is to help on the development of photoelectric fusion devices, Kioxia is to lead on the development of Wideband SSD, and Kyocera will also work on the development of photonics smart NICs.