Australian data center firm iseek has won a hosting contract with the government of Queensland.
First reported by ITnews, iseek said this week that it was selected by CITEC – the Queensland Government's primary IT services provider – as the new host for a number of its on-premise workloads.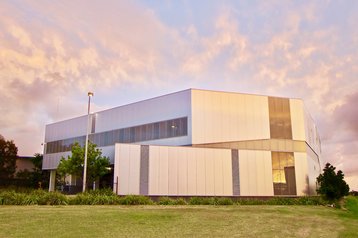 The AU$15 million project, started in 2019, will see the government leave its data center in Edward Street in Brisbane for iseek's LDR2 data center in Eagle Farm. The contract extends iSeek's partnership with CITEC for a further five-year term.
iseek will supply core network DCaaS to the entire state government. The company sits on the government's Supplier Panel for DCaaS, which runs until April 2023, alongside facility providers Pulse DC and NextDC. The company, founded in 2000 and acquired by Amber Infrastructure Group last year, operates five data centers across Brisbane, Northern Queensland, and Sydney.
"Our appointment as CITEC's digital infrastructure platform of choice is testament to iseek's expertise in providing secure, reliable, and high-quality data center, cloud and connectivity services," said iseek CEO Jason Gomersall. "The Queensland Government's shift to outsourcing its digital infrastructure requirements reflects broader industry trends, driven by increased demand for data storage, greater oversight of data sovereignty, and the need for data protection in regions prone to natural disasters."
"As two of our data centers have been built in the past three years, our facilities are designed to withstand cyclones, severe storms, and flooding."
Planning for the project was initiated after a 2016 review recommended the move.
"Even though there are no critical issues currently with the site, the lack of redundancy in some key services, the high cost of refreshing key infrastructure elements and the high risk associated with operating a facility now in its fourth decade, collectively require a strategy to exit the site by 2020 to be developed," the review stated.
Bank of Queensland banks on Microsoft
Elsewhere, the Bank of Queensland has announced a 5-year strategic partnership with Microsoft that will see the bank transition its six data centers to the Microsoft Azure Cloud by 2025.
"Our vision is to build social capital with our customers and the community, and partnerships are critical to achieving this. We are excited to have such a strong partner in Microsoft to support us in building the digital bank of the future," said BOQ Group CEO and Managing Director, George Frazis, "Microsoft are long-established tech innovators and, for BOQ, Microsoft Azure platform and Cloud for Financial Services environment will offer new opportunities to drive simplification and improve the experience of our customers and bankers."
As part of the landmark agreement, Microsoft and BOQ will partner to co-design solutions that can be deployed within the Group.
BOQ Group Chief Information Officer, Craig Ryman, added: "Key to our transformation is continued uplift in capability and skills within our own teams, and as part of the partnership BOQ will work with Microsoft to co-design training and learning programs for our people. It is a terrific opportunity to continue to strengthen our engineering capability and provide greater opportunities within the technology at BOQ."