Data center operator Iron Mountain has appointed Kimberly Anstett, the company's current CIO, as the new executive vice president and chief technology officer (CTO).
Anstett has 25 years of experience in the field, having previously worked as CIO at analytics firm, Nielsen, before joining Iron Mountain as CIO. She succeeds Fidelma Russo who left Iron Mountain on May 3.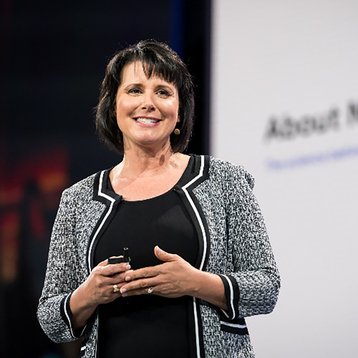 New CTO
Since joining the company in May 2019, Anstett has overseen infrastructure, workplace technology, and enterprise platforms and applications as well as the project management office, value management office, and business relationship management team.
Anstett said: "I'm incredibly grateful to work alongside such a wonderful group of people, and I'm honored to take on this new role. I look forward to working closely with Bill (William Meaney, CEO) and the rest of the leadership team to set the course for Iron Mountain's continued digital focus internally and externally, as well as staying close to the IT team who is doing great work introducing modern and efficient solutions that support internal stakeholders and help them deliver for our customers with more speed and agility."
Iron Mountain's CEO, William Meaney said: "Kim has already made a significant impact on our organization in a very short time.
"I'm confident she will help to accelerate the digital offerings we deliver for clients while also driving our own digital transformation.
"Her leadership will create a stronger connection between several of our technology business streams – product and solutions management, strategic accounts, and commercial enablement – to help us continue to be more innovative and agile."