A High Court challenge has been filed against a decision to extend the planning permission for a once-planned Apple data center in Athenry, Galway, Ireland.
In August, Galway County Council granted a five-year planning permission extension for the facility - despite Apple apparently killing off the project in 2019.
The challenge was brought by local resident Allan Daly, who previously challenged the project in court.
The data center that won't die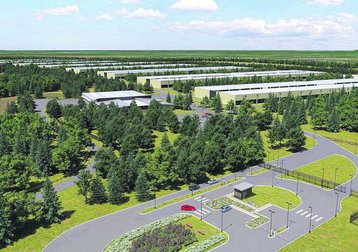 Apple bought the land for approximately $15 million in 2014, gaining its first planning permission a year later.
Almost immediately, the project hit roadblocks: Locals, environmentalists, and a rival developer that wanted to build a data center of his own kept taking Apple and Galway to court.
More than 20 appeals were lodged after Galway County Council permitted the project. Objectors said the project would increase noise, pollution, traffic, and risk of flooding, and harm local populations of bats and badgers. Multiple hearings were held.
In August 2016, planning authority An Bord Pleanála approved the data center, as well as an electrical substation, but that decision too was challenged.
A shortage of judges in the nation delayed things further, as did Hurricane Ophelia, which caused all the courts to be closed, creating a backlog.
Even as Apple won the cases, appeals brought cases back to An Bord Pleanála, the Commercial Courts, and even the High Court.
In late 2017, Ireland's then state head, Taoiseach Leo Varadkar, spoke to Apple CEO Tim Cook in an attempt to get the €850 million ($1bn) project back on track.
But it was not enough - the following year, Apple shelved the project, and put the land up for sale in 2019.
This appeared to be the end of Apple's Irish data center ambitions. Then, this June, the company quietly filed to extend its planning permission for a data center at that site. It's not clear if it wants to start the project again, or if it is just trying to increase the value of the land before a potential sale.
Politicians remain divided about the controversial project.
The decision is "a very positive development" according to Ciaran Cannon, Fine Gael member of parliament for Galway East, reports the Galway Advertiser. Cannon is the constituency's Teachta Dála (TD), representing it in the lower house of the Irish Parliament.
People Before Profit, the green/socialist party, disagrees. Its Galway representative, Adrian Curran, said the extended planning permission was "environmentally disastrous," and cast doubt on the possible employment brought by the center.
Environmental concerns are also behind resident Allan Daly's challenge. Daly, whose home is close to the proposed facility, previously claimed the planning permission was invalid due to an alleged failure to carry out a proper Environmental Impact Assessment. After two years in court, his case was rejected.
Now, Daly claims that the extension is invalid because there was no public consultation, and local residents' submissions were not considered. He also claimed that environmental policies such as carbon emissions targets had changed substantially since Apple's initial application, and that it required a reassessment.
The case is expected to be examined in October.