The Institute of Technology of Sligo in Ireland is launching the first ever Bachelor's degree aimed specifically at future data center engineers, in the hope of meeting the growing need for skilled workers in the European data center industry.
The course is the culmination of 18 months of planning, with participation from major technology companies including Microsoft, Facebook, Google, and the Irish engineering and IT services provider LotusWork.
Cultivating young minds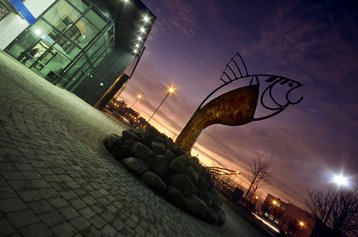 Data center-specific engineering education is still in its infancy, with most of the professionals in this industry studying generalist pathways before specializing in data centers via short courses. 
Since 2014, the Southern Methodist University of Texas has been running a Masters course in data center systems engineering, developed with the assistance of Hewlett Packard (now HPE), but IT Sligo is the first to propose that students specialize from the outset.
Students will follow an online curriculum, attending only practical laboratory sessions in the university's partner college, the Haute École Louvain en Hainaut (HELHa), in Mons, Belgium, and at the IT Sligo Campus. The course will begin in September, and for the first academic year, all students will attend practical sessions in Belgium.
Dr Brendan McCormack, president of IT Sligo, told Irish Tech News: "This is a tremendously exciting development for IT Sligo. As we will be delivering this across the EU, it is a further illustration of the adaptability and range of IT Sligo's digital education platform in meeting the upskilling needs of the workforce. We are proud to be helping the data centers to address a specific skill need which several of the world's leading tech companies recognize and value."
"Google is proud to support IT Sligo's pioneering new engineering degree in Data Centre facilities engineering and management," said Denis Browne, Google's EU regional data center lead.
"Google's data centers are some of the best in the world, and we look for the best talent to work with us. Thanks to IT Sligo and HELha, this online course will increase the skills of people already working in the sector, and for those who wish to work in the industry going forward."
For information about data center training courses offered by DCD, visit DCPRO